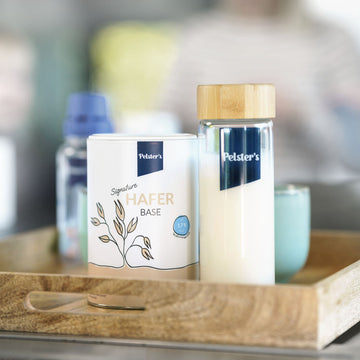 A clear conscience, no compromises.
We believe you should expect only the best from your everyday products. No compromises, no compromises. Our products are not only practical, but also of selected quality. We completely avoid additives, flavors and flavor enhancers - all natural.

We are always working on new innovations because we are only at the beginning.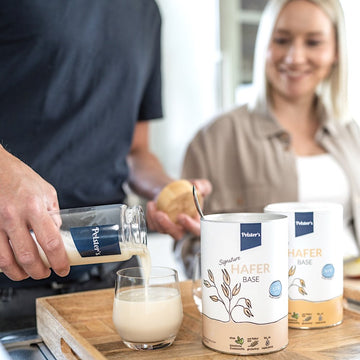 More than just transparency.
For us, food production means being transparent with our community about the origins of our ingredients, the development of our products and our involvement outside of our daily work.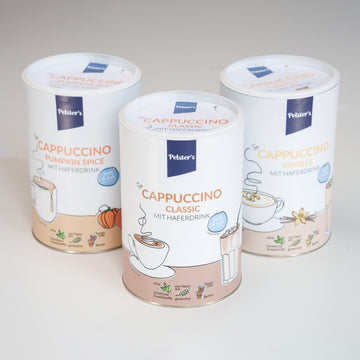 Product development.
The background to our product ideas was to develop products that reduce packaging waste and transport volume. For example, one can of oat drink replaces five cartons of milk and, in addition to packaging waste, reduces CO2 emissions from transport and production.

A large part of our packaging is recyclable if waste is separated correctly.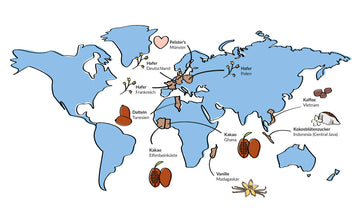 Raw materials.
When developing our products, a balance between taste, innovation and environmentally friendly ingredients is particularly important to us.

Our main ingredient - oats - is grown in Germany and the EU. The remaining natural ingredients come from abroad - for example, our dates are harvested in Tunisia.
We also only use ingredients that are vegan and free from animal suffering.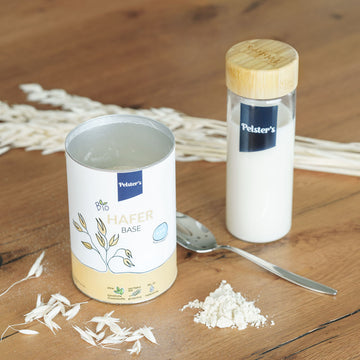 Product manufacturing.
The production facilities we use are in Germany - so our products are "made in Germany".

We attach particular importance to short transport routes and environmentally friendly production in order to save Co2 emissions and resources.

We are far from perfect, but we do everything we can to continually improve our processes out of the conviction that we can give something back to nature.