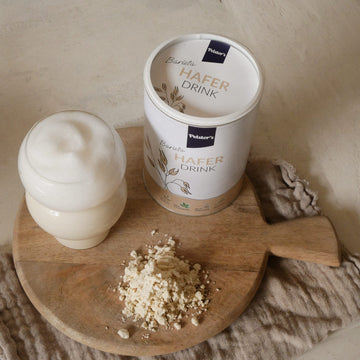 INNOVATION
Barista oat drink
Barista oat drink powder without additives, but with creamy milk foam!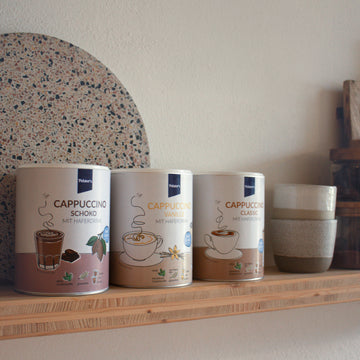 8% OFF
Connoisseur Cappuccino Bundle
Cappuccino Classic, vanilla and chocolate combined in one bundle.
Everything great...
"Everything was great from delivery to customer service!"
Fast delivery
"Fast delivery. Excellent quality."
Great taste
"Fast delivery! Very good taste! My husband drinks the chocolate drink every morning with oat milk for breakfast! Pleasant sweetness from the dates! Clear purchase recommendation!"
I am completely thrilled
"I am completely thrilled. Both the organic oat drink and the Barista oat drink taste very tasty. The Barista oat drink foams very well and can also be easily dissolved in coffee as a dry milk. The two cans were packed in a cardboard box without plastic fillers . I can only give a clear purchase recommendation."
Barista oat drink
"The drink dissolves wonderfully easily. With other powders I always had lumps quickly. This one can also simply be stirred directly into hot coffee as a coffee creamer."
An innovative product to...
"An innovative product to reduce packaging waste. The oat milk tastes good, the mixture is easy to make and combines equally well with coffee and espresso. Try it out a little and you'll get a latte macchiato in the right proportions. I also like the other products and will remain loyal to Pelster's. Thank you!"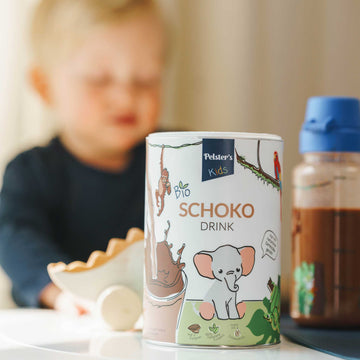 Back in Stock
Our chocolate drink is back and even with an improved recipe ! The date powder is now significantly finer, so we can offer you a better texture . We were also able to reduce our production costs and pass this on directly to you through a cheaper price . Simply a chocolate dream !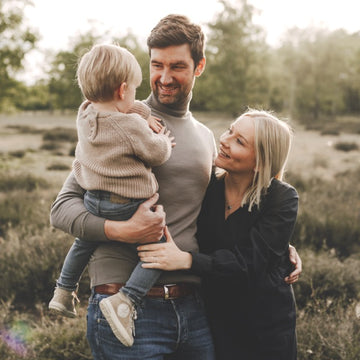 About Pelster's
We are Anika & Marcel Pelster - parents and passionate product developers.

With a combination of passion and a solution-oriented approach, we want to create a perfect range of products for the whole family.
Delicious recipes with Pelster's